Thursday, March 19, 2020
Nigeria has joined the rest of the African countries with restriction on airlines that are arriving from countries with high cases of coronavirus. Nigeria has shut down their airports and land borders to minimize the number of people from entering the country. On Monday, Tunisia suspended all international flights and closed their land borders to prevent the risk of spread of the virus. They also put a restriction on market squares gathering and included a curfew between 6am to 6pm to avoid overcrowded areas. Sudan has sealed off all seaports, land crossings and airports, according to Mohamed Al-Faki Suleiman, a spokesman for Sudan's Transitional Sovereign Council.
Hundreds of international flights have been canceled and suspended, schools are closes, and there is a restriction limiting travelers from coronavirus-hit countries or there is a ban from visiting some African countries.
Nigeria has banned the entry of travelers from 13 different countries including the US and UK- this was announced on Wednesday due to the rise of cases in the country. "The Federal Government of Nigeria has also suspended the issuance of visa on arrival to travelers from these countries. All travelers returning from these countries prior to the restriction will be in supervised self-isolation, monitored by the NCDC and Port Health Services". The ban will be effective on the 20th of March 2020 and will be revoked until further notice.
Health officials have reported an addition of five cases of COVID-19 in Nigeria; therefore, resulting to a total of eight confirmed cases, which one of the patients have been recovered from the virus, "an Italian man on a business trip in the country", stated by the authorities.
Egypt has made an announcement on suspending international flights starting on Thursday to prevent the spread of the virus in the country. Also, Egypt has the highest number of Coronavirus case in Africa. Meanwhile, other countries such as Djibouti is yet to report any cases of Coronavirus; however, they have restricted the entry of all international flights in the country, according to a statement made by the US embassy in Djibouti. All international government officials are in support of the travel bans across the world
(Stephanie Busari and Bukola Adebayo, 2020)
Stephanie Busari, and B. A. (2020). Nigeria coronavirus: entry ban for travelers from 13 countries as it announces five new cases - CNN. Retrieved March 19, 2020, from https://www.cnn.com/2020/03/18/africa/nigeria-coronavirus-travel-restrictions-intl/index.html
Monday, March 16, 2020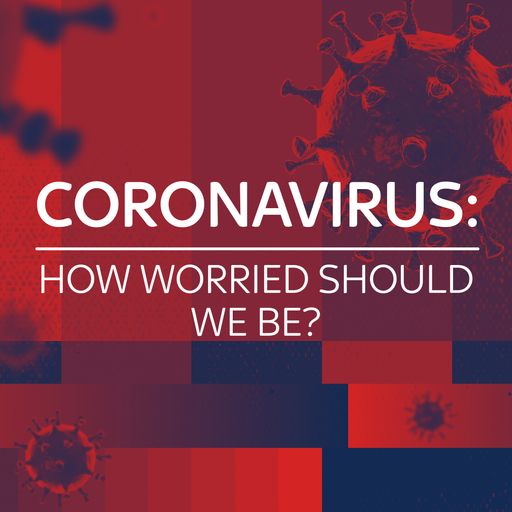 World Health Organization has declared Europe the epicenter of the pandemic of novel coronavirus. It has also been stated by the WHO that there has been about 5000 death across the world as a result of the virus. In the United Kingdom, 11 people have died due to coronavirus, including one death in Scotland. There has been a rapid spread of coronavirus in the UK resulting to 798 confirmed cases across the country- an increase of 208 in comparison with Thursday. However, health officials believe that the actual number of people that could be infected with the virus is between 5,000 and 10,000. Sir Patrick mentioned that he hopes the British government's approach to address the virus would create a "herd immunity in UK"
("Coronavirus: UK measures defended after criticism - BBC News," 2020)
.
The prime minister of United Kingdom announced that the British government officials will delay their response to address the outbreak of COVID-19, and warned that Britons that they are facing the "worse public health crisis for a generation" and they should be prepared "to lose their loved ones and family". The United Kingdom would not be taking the same measures as the result of the other to tackle this rapid outbreak. The government later stated that "it doesn't believe that shutting down large scale gatherings and closing schools-like Italy, France, Germany and Spain have done would be effective in preventing the spread of the disease"
("UK coronavirus response: What does Britain know that Europe doesn't? - CNN," 2020)
.
REFERENCES:
Coronavirus: UK measures defended after criticism - BBC News. (2020). Retrieved March 16, 2020, from https://www.bbc.com/news/uk-51865915
UK coronavirus response: What does Britain know that Europe doesn't? - CNN. (2020). Retrieved March 16, 2020, from https://www.cnn.com/2020/03/13/uk/uk-coronavirus-response-boris-johnson-intl-gbr/index.html
Friday, March 13, 2020
Of recent, Canada has reported 100 cases of Novel Coronavirus disease, COVID-19. Ontario has a total of 42 cases, British Columbia has 46, Quebec has 8 and Alberta has 19 cases of Coronavirus. A former passenger of the Grand Princess cruise ship had been tested positive for the disease. New Brunswick has confirmed its first case
(YOUNG, 2020)
. Even though the outbreak of Coronavirus is expected in Canada, the public health system has prepared a response mechanism to the virus. The PHAC, together with the provincial, territorial and community partners are constantly reevaluating the health risk to the public based on the availability of evidence and research studies
("Coronavirus disease (COVID-19): Outbreak update - Canada.ca," n.d.)
. The risk to Canadian travelers abroad varies on their destination, their age and health status. However, the Canadian government suggest that people to prevent all travel or non-essential travel
(Laframboise, 2020)
.
It seems that the world is working from a distance (from home) as the novel coronavirus (COVID-19) continues the threaten the health of the public. The Prime Minister of Canada Justin Trudeau is currently working and running his country in self isolation after his wife, Sophie Gregoire Trudeau had tested positive for Coronavirus. Due to the rapid and constant outbreak of COVID-19, dozens of government officials across the world from administrators to heads of state, to take precautionary measures after finding out that they may have been in contact with infected people or may haven tested positive for the coronavirus. Yet, there are no confirmation that suggests that Justin Trudeau might have the virus; nonetheless, he joins the list of officials who removed themselves from their workplace, including top US policy makers, the British Health Minister, Iran's deputy health minister, France's culture minister, Australia's home affairs minister and the president of the European Parliament. On Friday, the 13th of March 13, 2020 Justin Trudeau confirmed via twitter that his wife had been infected with the virus. The Prime Minister would be joining digital meeting and videoconferences with other world leaders about the coronavirus cases
(Angela, 2020)
.
References:
Angela, D. (2020). Justin Trudeau latest to self-isolate as coronavirus has officials running the world from home - CNN. Retrieved March 13, 2020, from https://www.cnn.com/2020/03/12/world/coronavirus-trudeau-politicians-infections-intl/index.html
Coronavirus disease (COVID-19): Outbreak update - Canada.ca. (n.d.). Retrieved March 13, 2020, from https://www.canada.ca/en/public-health/services/diseases/2019-novel-coronavirus-infection.html
Laframboise, K. (2020). Quebec calls for isolation of all travellers returning from abroad to limit spread of coronavirus | Globalnews.ca. Retrieved March 13, 2020, from https://globalnews.ca/news/6665502/quebec-coronavirus-march-12/
Wednesday, March 4, 2020
New reports indicate that COVID-19 also known as Coronavirus has mounted to 3,123 deaths across the world. Also, there has been a confirmation that there are new cases of Coronavirus resulting to 91,783. NHC have received new reports statin that there are 119 cases in China on Tuesday within 31 provinces and Xinjiang, including 115 cases in Hubei province.
Furthermore, only four cases were reported on Tuesday outside Hubei, down from 890 on February 3rd, 2020. The NHC stated that there is a decrease in the number of coronavirus cases from the rest of the country. There are about 37 deaths in Hubei among the global death and one in Inner Mongolia Autonomous Region according to NHC. In the meantime, there 143 suspected cases which were reported; in addition, 520 people are still suspected of having the virus across the world. However, on Tuesday, the number of severe cases had reduced by 390 to 6,416, while 2,652 people were medically discharged after recovery.
In whole, 80,270 cases have been confirmed on the mainland, of which 2,981 had died, 27,433 patients are still being treated and 49,856 patients were discharged after recovery ("Global coronavirus cases cross 90,000-mark, spread reduces in China as others see surge - World News," 2020).
REFERENCES:
Global coronavirus cases cross 90,000-mark, spread reduces in China as others see surge - World News. (2020). Retrieved March 4, 2020, from https://www.indiatoday.in/world/story/global-coronavirus-cases-cross-90-000-mark-1652239-2020-03-04